The Andersen Group was born in Hiroshima in August 1948 shortly after World War II, during a time when people were experiencing food shortages in their daily lives. Our founder, Shunsuke Takaki, sought to address this problem in his own modest way, but he believed it was not enough to simply alleviate hunger. His aspirations centered around a "desire to enrich the lives of people through the joy of eating bread by offering this delicious and genuine staple" known in the western world since biblical times as "the staff of life." Hence as a newcomer to the bakery business he experimented with fresh new ideas upon which to build his enterprise.
~ Bringing Joy and Happiness to Our Customers' Tables ~
This is the founding ambition and purpose of the Andersen Group, a value which we continue to foster to this day.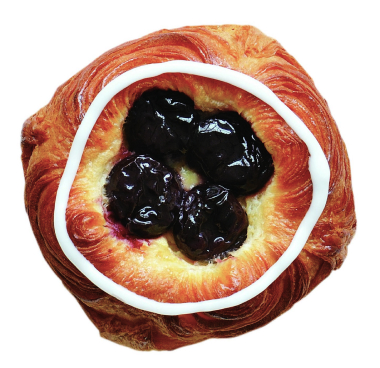 The Founder's Life Changing Encounter with a Piece of Bread
Shunsuke Takaki thought that in order to establish a culinary culture of enjoying bread in Japan it would be necessary not only to bake delicious bread but also to learn in depth about the culture, origins and history of bread in order to convey its essence to the Japanese people. As such, in 1959 he visited Europe and the United States for the first time to further his inquiries into the business and culture of making bread. During this extensive and hectic journey of about six weeks through the United States and Europe on propeller-driven aircraft, he experienced a dramatic encounter with a particular piece of bread.
It was a Danish pastry that he tasted for the first time during breakfast at a hotel in Copenhagen, Denmark. He was tremendously impressed by the crisp texture and refreshingly delicious taste of its bread dough and butter folded over in layers. At the same time, he felt the pastry served as "a symbol of Denmark's prosperous life of substance." From that point on Takaki focused on the commercialization of this type of bread in Japan. In 1962, after conducting extensive research and a series of studies, inviting experts and technicians from Denmark and dispatching specialists and technicians from Japan, he succeeded in commercializing authentic Danish pastry for the very first time in Japan.
Denmark, the Home of Danish Pastry

Always Modeled After Denmark
Prior to Shunsuke Takaki's life changing encounter with Danish pastry, an influential book served to link the Andersen Group with Denmark. The book, written by Kanzo Uchimura (1861-1930), a well-known pre-war pacifist, was entitled A Story of Denmark. The book chronicles Denmark's loss of fertile land after losing the Second Schleswig War to Prussia in 1864 and how they turned wasteland into green productive land, building a prosperous country through the wisdom of its citizens, led by the engineer Enrico Mylius Dalgas who pioneered the science of soil amelioration. The story resonated with our founder and gave him the courage to live through the turmoil in the immediate aftermath of World War II. Consequently, he became deeply interested in the country of Denmark.
In encountering Danish pastry and through increasing interactions with the Danish people,Takaki felt a growing affinity with the spirit and values of the Danish way of life which emphasized simplicity, quality and fortitude. These Danish perspectives reinforced the founder's long-standing belief that the superiority or inferiority of a business should not be judged by the size of the company but on the quality of the product, the character and dignity of its employees, the integrity and elegance of the store, and the company policies that shape these values.
Independence, Quality and Hygge
Shunsuke Takaki admired the independence of the Danish national character that allows both children and adults to express their desires and purposes freely and clearly. He highly regarded their way of life that emphasized "essentials of the highest quality while insisting that quantity should be sufficient rather than excessive," that affluence, abundance and the possession of innumerable material things should not be craved in and of themselves but should be directed only towards real improvements in the quality of one's life. Furthermore, he was deeply impressed by the concept of Hygge as the ideal of spiritual wealth and prosperity for Denmark. This sensibility and cornerstone of Danish life seeks to nourish a natural affinity for spending time cheerfully, cozily and contentedly even through long, dark and gloomy Scandinavian winters.
Takaki's enthusiasm for Denmark waxed as he noted that its people found happiness in every aspect of their daily lives. They perceived life itself as the fountainhead of joy, and from the bottom of their hearts they valued spending time with their families, colleagues, and friends.
Taking on the Challenges of a New Era
Hiroshima Andersen, the Flagship Store of the Andersen Group
Eight years after Shunsuke Takaki's initial encounter with Denmark, he opened a store in 1967 that embodied his founding idea of "Bringing Joy and Happiness to Our Customers' Tables." It was Hiroshima Andersen. The historic Renaissance style building itself was originally built in 1925 to house a bank and later restored after the atomic bombing of 1945. The company committed itself to using the edifice as a suitable stage for espousing the culinary culture of enjoying bread. In time, the store expanded to include products that complemented baked goods: delicatessen items and meats, such as hams and sausages, wine and flowers. It also included a restaurant and eatery areas that promoted fine dining.
The name of the store, "Andersen," conveys a desire to deliver joy and happiness through bread, just as the prolific Danish author Hans Christian Andersen awakened the dreams and hopes of people all over the world through his fairytales. With Hiroshima Andersen as its flagship store, the Andersen Group continues to aim at becoming a genuine "bakery of the highest quality" that constantly engages in innovation while maintaining the traditions of refining and nurturing timehonored things.
A Danish Homecoming
In 2008, to mark the 60th anniversary of the business's establishment, the Andersen Group opened its first "Andersen" shop in the Danish capital of Copenhagen in an effort to convey our appreciation of the long-term cultural exchanges between our two nations and to bring Danish pastries back to their home of origin, the land of Denmark, in order to delight the Danish people with our own delicious Danish pastries. Somewhat unexpectedly, the Andersen Group's Danish pastries received considerable praise from the Danes, some even referring it as "a genuine oldfashioned style of Danish pastry."
Shunsuke Takaki, our founder, first encountered Danish pastries in Denmark in 1959. He refined its delicacy while inheriting the authentic manufacturing techniques that he learned. That Andersen's Danish pastries have equaled Denmark's reputation for high quality and authentic flavoring while maintaining the traditional manufacturing methods of the home country comes as a pleasant surprise and heartfelt joy for the Andersen Group.
Presently, the "Andersen Islands Brygge" shop is in operation in a residential district of Copenhagen city. The shop features breads with all organic ingredients. Andersen Islands Brygge strives to be deeply rooted in a community that serves a Danish clientele who consciously hold the highest standards for foods and the natural environment.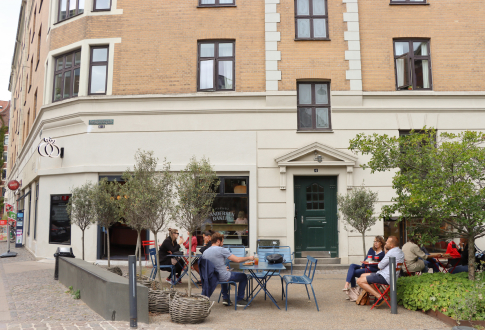 Inheriting History and Taking a New Step
Over half a century has passed since Hiroshima Andersen opened in 1967. Since then Hiroshima Andersen has promoted the culture of bread while being loved and nurtured by its customers in Hiroshima. The building which withstood the atomic bomb, however, had deteriorated significantly, and the business in the old building was temporarily shut down in 2016. Our new business returned again in August 2020 to its familiar location on the Hondōri Main Street. The business theme of the new Hiroshima Andersen is "Celebrating Shun Andersen!" through the motif of "from the soil, plants bear fruit again today." We will carry on the aspirations of our founder Shunsuke Takaki and further pursue bread's potential as the fruit of nature. We seek to deliver a variety of "Shun" specific seasonal harvests and "Shun" special seasonal joys.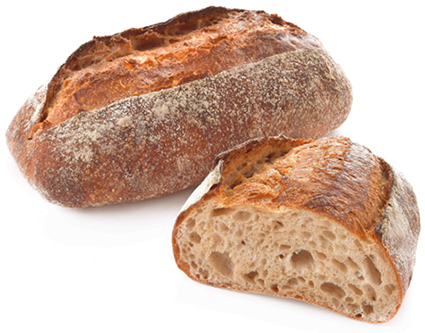 Consequently, a brand new bread has arisen and symbolizes the new Hiroshima Andersen. This bread is referred to as "the Bread." Based on our original homemade Hiroshima Andersen leavening process that has been carefully handed down since 1975, this bread has been created by mixing the Danish preferment used by "Andersen Denmark" with the preferment consisting of wheat from the "Andersen Geihoku 100-year farm."
We are excited to explore the joy and happiness we can bring to the tables of our customers through these breads that are baked with the unchanging principles that have guided our business since its beginning.
~ Bringing Joy and Happiness to Our Customers' Tables ~
To achieve this we will continue to bake assiduously each and every piece of bread everyday.
Hiroshima Andersen opens with the theme of "Bringing Joy and Happiness to Our Customers' Tables" (1967)
Japan's first self-service format for bread (1967)
Scandinavian buffet "Smörgåsbord" served at the restaurant on the second floor (1967)
Renewal opening with the theme of "Andersen for the people seeking to live delightful lives" (1978)
Opening of 18 lifestyle enhancing shops (1978)
Supplementing the bakery with shopping sections for delicatessen items and meats such as hams and sausages, wine, flowers, etc. (1978)
Japan's first delicatessen style restaurant (1978)
Renewal opening with the theme of "The Hygge Community" (1988)
Consolidating 20 speciality shops on the first floor to represent the variety of a Danish city's shopping district (1988)
Setting up a party gift counter to provide personalized service (1988)
Renewal opening with the theme of "the Bakery and more — Hygge Living Begins with Breads" (2002)
The wine cellar containing approximately 3,000 bottles of 500 different varieties of wine (2002)
The flower shop where floral suggestions for joyful lifestyles are disseminated (2002)